Julia Vasilieva - an expert on harmonious female implementation. Topics of my groups and cons ...

Global rating average: 5.0 out of 5
40 YEARS OR MOVE WINGS FOR A BIG FLIGHT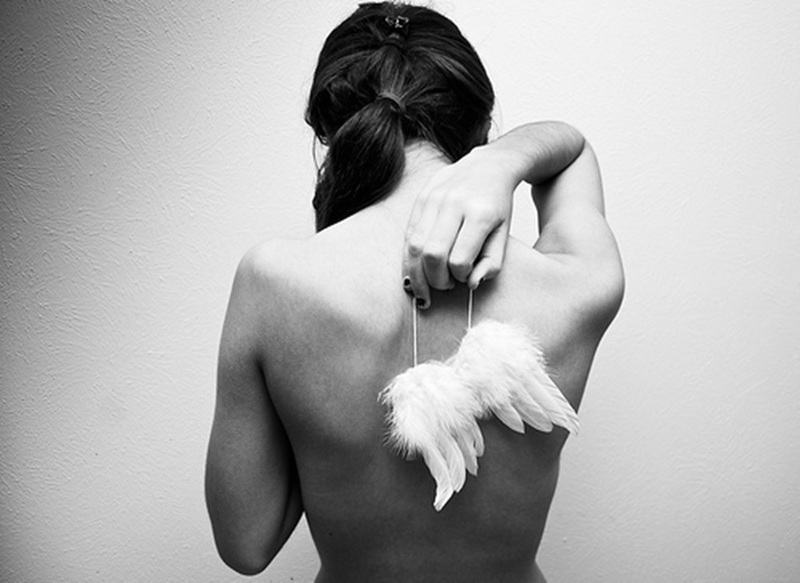 Next year I will be 40 years old. 30-40 years old is the average age of my clients in vocational counseling. Someone earlier, someone later - all of us, one way or another, having dealt with most of the mandatory programs in society (education, work, salary, house, car, married, children ...), ask ourselves: Who am I? What's next? Why is everything there, but there is no happiness? Well, or does not leave the feeling that everything seems to be normal, but something important for the Soul does not happen. Fashion magazines say that 40 is new 25. Yes, you can look cool in 40, and in 50, and in 60. And yet - I'm not 25. And I would not want to go back to my 25.
Yesterday, my friends and I played Transformation (apparently, this is my way to cope with the mid-life crisis, cool method, I recommend!). I played with the query "How do I spread the Wings for the Big Flight?" This phrase fills me with joyful anticipation, my Soul knows exactly what it is about. I feel that I am changing ... I enter into my wisdom, strength.I need less and less external sources - I listen to the wisdom of my heart and body. This year I did not go to the 4 seminars for which I was registered.
Inside me there is a master with whom I am always in touch. And he knows exactly where I need to go, and where not. With all the rational arguments and pros. He does not want every seminar to every teacher. Only occasionally - to tune in with those who sound clean, check the sound of their musical instrument with a tuning fork, in order to be an even more accurate tuning fork for others. A guide is not always needed for this (sometimes it is enough to be in another magical place on the planet - Goa, Krasnaya Polyana, the island of Maui, Peru, Costa Rica, California, Spain and France).

Yes, sometimes I feel completely skinless, timid, vulnerable. I do not know anything. I do not know if my vision will coincide with the series of events, whether Life will support me in my plans and dreams, I forgot everything I knew about my sexuality, sometimes I don't know who I am. And at times I do not accept my unique Path, my growth process. And sometimes I complain that it's all about other people or circumstances ...
Kartya Dnya - Fool. The wings behind the back are big and powerful.I came to fly. I came to help others fly, remembering who they were and why they came ... And it captures the Spirit from the beauty of this Flight. And do not know where he will lead me in a year, five, ten. Enough to fly at full speed, occasionally resting. To live, not to survive. Senseless life kills at any age, but especially closer to forty and after, when the hope gradually dies that everything will somehow change itself in one day ... the Prince will come or something else so naive. To live, passionately dreaming, but humbly allowing Life to create its great Design through you ...
And in conclusion - a quote from an article by another author, which inspired me today for my own reasoning:
"In forty years, life is just beginning and in no case can not let it begin. In no case can you make a mistake that almost everyone commits. You can not just continue to live. So, as you have lived until now. You can not change everything for fun. To leave the family, buy a motorcycle and go around the globe. It's too easy. Then you will marry again, return to the starting position and realize that you just lost a lot of time.
In forty years, be sure to change.Accept, as a precious gift, all your new properties and take full advantage of them. If until now you have been doing labuda - try, finally, to do what you have always dreamed of, you have nothing more to lose. If you are already lucky enough to achieve success in your real endeavors - take another breakthrough and get to a fundamentally new level. If you still had a walk-through yard in your soul, try, at least, to do a general cleaning in it. It is much more difficult than once again to go to the registrar and get out of there fictitiously released.

Until the age of forty, man does not need the meaning of life - he has the energy of life. After forty, meaningless life kills. There are only two ways out of the middle age crisis - either to give yourself a good kick and, finally, to grow up for real, or to turn this crisis into a lifelong one. "
Become a robot, a shell with a dead Soul. Sleeping in Life ... or Wake Up!
Related news
40 YEARS OR MOVE WINGS FOR A BIG FLIGHT image, picture, imagery