Beef stew with prunes - a delicious dish on your table
Culinary subtleties
Beef stew with prunes is considered a festive recipe, but it can be a tasty and proven everyday option, because this dish is quite simple to prepare. And, most importantly, does not require exotic ingredients. Beef stew with prunes is an interesting and satisfying meat dish. If you plan to serve this dish for the holiday, then you can prepare it in advance (one day before serving).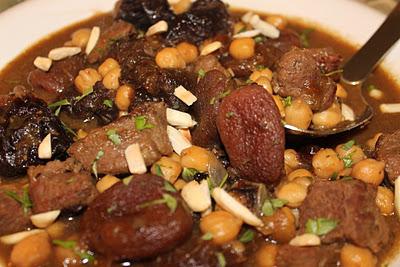 There are various recipes, such as the Irish version, in which the meat is stewed in dark beer. But the classic version remainsbeef stew in wine. Prunes add to the taste of meat sweet fruit notes. And thanks to spices and wine, beef becomes more juicy and spicy. The secret of cooking this dish is quite simple: the longer the meat is stewed on a low fire, the softer it becomes and the better it is saturated with the taste and aroma of the other ingredients, the more refined the result. As for the filing options,beef stew with prunes - quite bright in taste and can be served with a neutral side dish, such as mashed potatoes or rice. To keep food intake too heavy, offer green beans or steamed leafy vegetables, such as spinach.
Beef stew with prunes. Recipe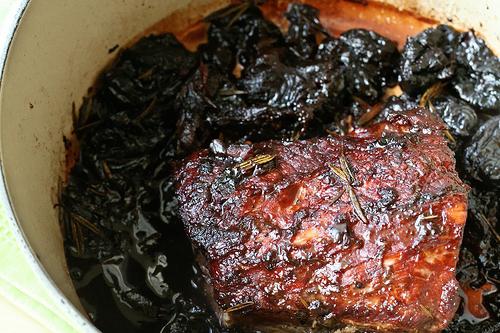 Ingredients Required:

3 tablespoons olive oil;
1 kg of low-fat beef (cut into large cubes);
to taste pepper and salt;
1 onion (peeled and finely chopped);
3 tomatoes (peeled and cut into small pieces);
1 teaspoon teaspoon sweet paprika, you can taste more;
1 stick of cinnamon;
1 bay leaf;
250 ml chicken broth;
250 ml of dry red wine;
2 tablespoons sugar;
150 g of prunes;
1 tablespoon red wine vinegar;
parsley leaves for serving.
Cooking stages: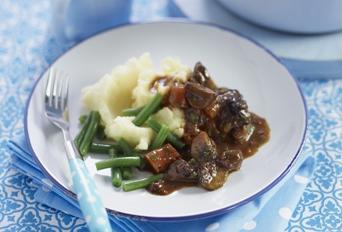 1. Heat a deep frying pan over medium heat and add olive oil. Throw the meat, salt and pepper, then fry it to a steady brown color from all sides (about 10 minutes). Put the beef on a plate, leaving the butter and juice in the pan.
2. Add onions, tomatoes, a big pinch of salt and a little pepper to the same bowl.Fry on medium heat. When the vegetables have softened (about 5 minutes), add the paprika, cinnamon and bay leaf. Return the meat to the pan, pour in the wine and broth. Bring slowly to a boil, then reduce heat and simmer for 30 minutes. If the liquid starts to boil, add a little water or broth.
3. Remove bay leaf and cinnamon stick, add sugar and prunes, mix well. Stew until the meat and dried fruit are soft. It takes about 30-45 minutes. (If you prepare the dish in advance, stop at this stage of cooking, you can put the meat in the fridge, and then warm it up and continue cooking.)
4. Remove the lid, add vinegar. If necessary, increase the heat so that the sauce thickens and becomes shiny. Add pepper, salt. Beef stew with prunes served hot, you can add to the meat fresh parsley leaves.
Related news
Beef stew with prunes - a delicious dish on your table image, picture, imagery