Non-alcoholic cocktails at home: recipes
A person consumes a large amount of fluid per day, most of which is plain water. However, there is still a mass of tasty drinks that contain many useful substances, for example, non-alcoholic cocktails. At home, they cook quite easily. All adults and children will appreciate this homemade drink. There are several different ways to make soft drinks at home. The most popular recipes are worth considering in detail.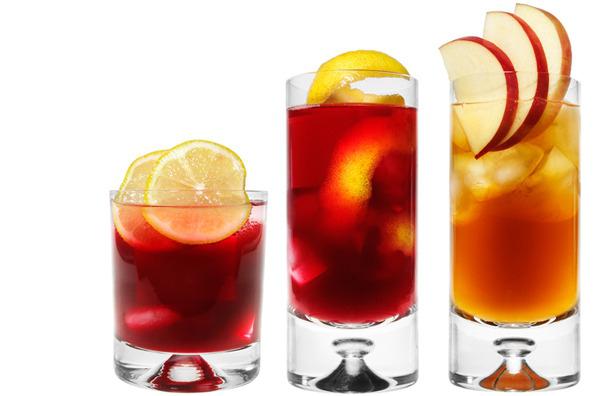 The first option: "Virgin Mary"
This version of the cocktail is perfect for a festive home party. To create it you will need the following ingredients:
To half a liter of natural tomato juice.
Ice.
Tabasco and Worcestershire sauces.
Quarter lemon.
Fine salt and ground black pepper.
Such homemade soft cocktails are prepared using a shaker - a special container for mixing liquid ingredients. Pour ice into a shaker and pour tomato juice.Add one drop of Tabasco sauce and a couple of drops of Worcestershire sauce. Close the shaker and shake the mixture several times. After that, squeeze the lemon juice and shake again.
Pour the cocktail into a glass and sprinkle with salt and pepper. If desired, you can decorate with a sprig of greenery.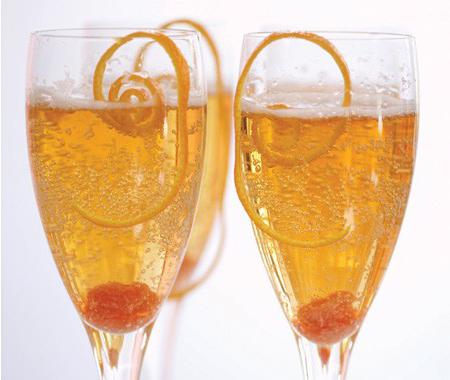 Option Two: Coca Colada
This type of drink is perfect for a picnic in the hot summer weather. The following products are necessary for its preparation:
200 milliliters of pineapple juice. It is advisable to use a natural product.
100 milliliters of coconut milk.
Ice.
Cool the liquid ingredients before making soft drinks at home. In a blender, mix the juice with coconut milk. After that add a few ice cubes and whisk the liquid again. Pour into glasses and add a straw.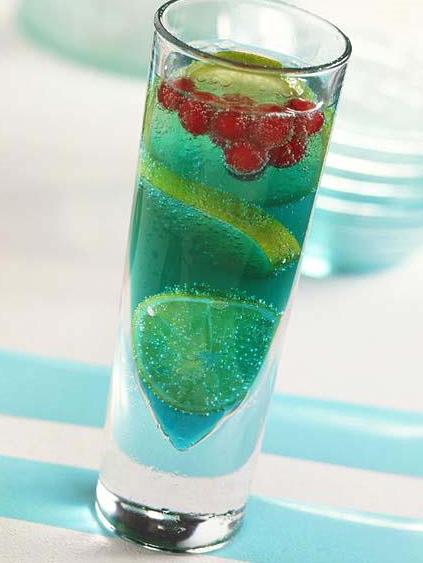 The third way: fruit drink
This type of cocktail has a thick texture, this is its feature that distinguishes it from other drinks. To make it you need to take:
A couple of sweet apples.
5-10 pieces of strawberries.
One banana.
Ice.
With the help of a juicer squeeze the apple. Put in a blender sliced ​​banana and strawberries and add the resulting juice. Beat the fruit mixture thoroughly.In cocktail glasses pour small ice cubes to a height of about two centimeters from the bottom. After that, pour the fruit mixture and place a wide straw. If desired, you can decorate the drink with your favorite berries, putting them on top.
What else can you make soft drinks at home?
The recipes for this drink may vary slightly. For its basis, you can use regular non-fat milk or cream. You will also need the following additional products:
Raw eggs in the amount of 4 pieces.
50 milliliters of sugar syrup (can be prepared by yourself, warming up the sugar with water).
A bag of vanilla sugar.
Condiments: Clove, Cinnamon and Cardamom.
Beat the eggs with a whisk or mixer into the foam. Add sugar syrup and vanilla sugar to the egg mixture. Continuing to beat, pour half a teaspoonful of the necessary seasonings and pour a half-liter of the preferred base in a thin stream. Pour the cocktail over the mill, garnish with cinnamon stick and serve with a straw.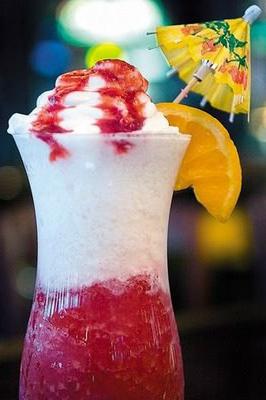 Milk shake
In addition to alcoholic, for parties you can make soft drinks at home - for children.The basis of this drink will be the usual fat milk, useful for the growth and development of the child. So, you need to take:
Half a liter of milk.
200 grams of ice cream.
Three tablespoons of your favorite syrup (if you prefer, you can substitute a glass of juice).
Such soft drinks at home are prepared using a blender. It is desirable to have a special nozzle for a cocktail. Pour the base into the bowl and place the ice cream in slices. Beat the liquid mixture for about three minutes, then add the syrup or juice. Continue to mix the drink for another two minutes. Pour into tall glasses and serve with a straw.
Non-alcoholic cocktails at home with strawberries
This type of drink is called smoothie. You can cook it from fresh berries at the height of the summer season, and from frozen fruits in winter. You will need:
100 grams of strawberries. Remember that when you freeze the weight of the berries increases slightly. Therefore, you first need to defrost the product.
Half a liter of kefir or homemade liquid yogurt.
Sugar in the amount of two tablespoons (if desired).
Pour the fermented milk product into the bowl of the blender and add the required amount of berries. Beat the product for five minutes, then add sugar if necessary and mix again.Pour the cocktail into high glasses and garnish with sliced ​​strawberries. Serve with a wide straw or spoon.
In the same way, you can make smoothies from other types of fruit. This drink will appeal to all adults and children.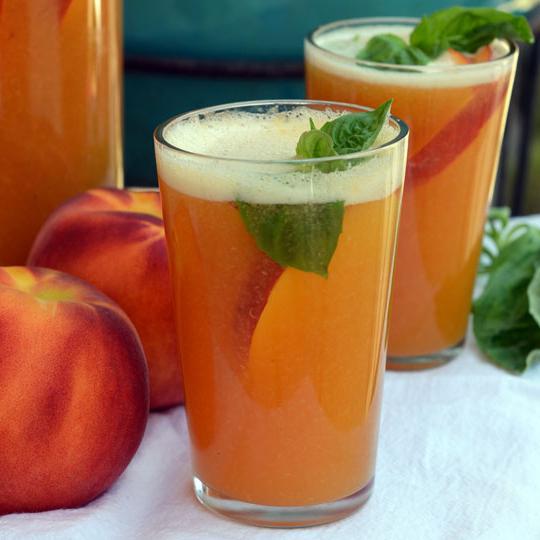 Conclusion
Before you prepare soft drinks at home, you need to consider for whom and for what reason they will be served.
Spicy, savory drinks are not recommended for children. Therefore, if children are present at the celebration, it is necessary to take care of the preparation of several types of cocktails.
Try each cooking option and choose the one you like.
Cook with pleasure and pamper loved ones and guests with tasty drinks.
Related news
Non-alcoholic cocktails at home: recipes image, picture, imagery