Primus is a device from the past
Primus - what is it? Today, few young people know what this device is and what it is for. The peak of its use came in the post-revolutionary years, only in the fifties of the last century, more modernized products began to crowd it out. However, among tourists and hunters, it is popular right up to our time.
Types of primus
Primus is (photo below) the device used in the household. Its purpose is to heat water, prepare food, as well as fulfill other needs that may arise on the farm. This device works on kerosene.
Such household appliances in different designs are made. They can be with one burner or two. The size of the primus depends on it accordingly. A tank for kerosene can also be in a primus stove, one or two. Such tanks are called cisterns. Depending on the type of stove, there may be two nozzles and special needles for cleaning them.
In addition, the stoves are divided into portable and stationary.The first ones are convenient because they can be folded in a metal box and applied anywhere, including on vacation.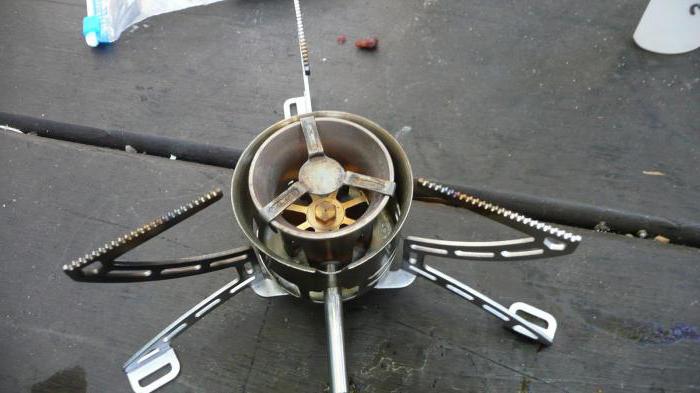 It is believed that this device, among other heating products operating on kerosene, has the greatest efficiency. Primus is a very economical device: fuel consumption is only about 70 grams per hour. The capacity of a primus tank is also different, it can be from half a liter to two. Primus stoves are divided into noisy and silent. The latter consume kerosene more.
Instructions for use
The most common type of stove is a product with one burner. The use of this device involves the implementation of several actions:
Filling the tank with kerosene. Fuel should be poured only ¾ of the volume of the tank, not more. After that, the cover must be tightly closed.
Further the screw by means of which excess air will leave the capacity opens.
A cup of primus is filled with specially prepared denatured alcohol and ignited.
After burning the alcohol, the screw through which the air was drained should be closed.
A tank of kerosene is pumped up using a pump to create pressure.Inflation should be carried out until the desired flame is obtained.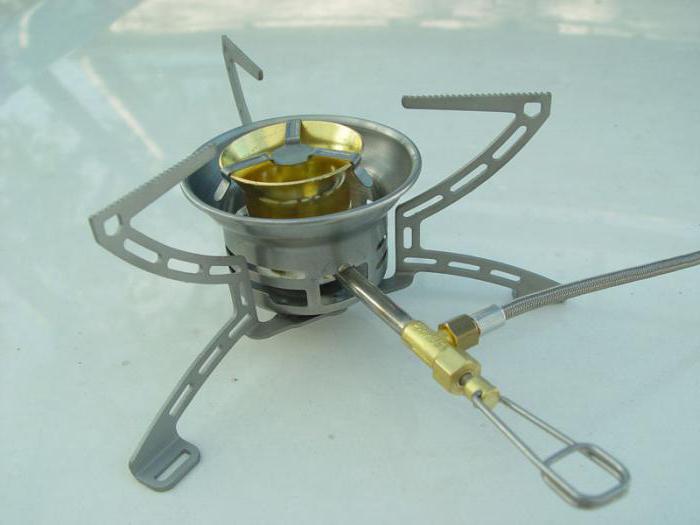 If after carrying out all these actions, the primus still has a weak flame, or the fire burns unevenly, then you need to clean the nozzle with a special needle. After use, you must close the bleed screw so that the flame goes out.
Restrictions and prohibitions
It is forbidden to pour fuel, if the body of the device is very hot, to avoid fire. You can not use other fuel that ignites faster than kerosene (gasoline, gasoline, etc.). The use of a primus can take no more than three hours. Then he needs to cool down.
Portable device
Interesting portable primus. This product is primarily intended for tourists, hunters, fishermen. But, of course, its use is possible in the home. Usually the reservoir of such a device has a volume of about 160 grams. Portable stoves operate on gasoline, they have no pump. The transfer of fuel to the nozzle occurs with a cotton wick. In this device there is a specially built needle that acts as a flame regulator, limiting the flow of gasoline vapor.With its help, the device is also extinguished.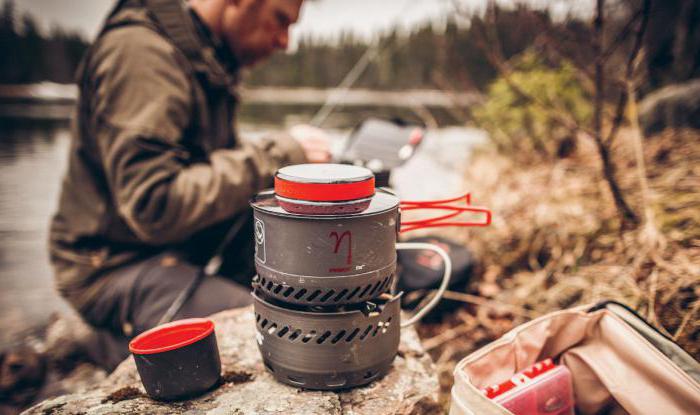 The dimensions of such a primus are: height - 140 mm, diameter - 100 mm. At the same time it is quite light, the weight of the product is 0.6 kg. Fuel in a portable stove is enough to work for 1 hour. During this time, you can catch and cook some food, and boil water. So, a teapot with one and a half liters of water boils in 10 minutes.
Related news
Primus is a device from the past image, picture, imagery